Back and neck pain is an annoying and unwanted pain that many of us experience every day while working at our desks.
But have you thought about changing your desk environment?
Using an ergonomic office chair is probably the most productive way to treat back and neck pain while working.
These ergonomic chairs are built with safety in mind, to help you sustain a stronger back and aligned neck.
If you are trying to get rid of back and neck pain we recommend checking out some of the best ergonomic chairs below.
Favorite Ergonomic Chair
Our top choice comes in with the Ergonomic High Back Mesh Office Chair from SIEGES. This chair is loaded with amazing features, beautiful design and a product build that is virtually unmatched by its competition. The SIEGES Ergonomic High Back Mesh Office Chair takes control of every aspect of back and neck pain with comfort settings, custom height adjustments, neck support and low back support.
For those looking for a chair that will help them to become engaged in their work for long hours without feeling the effects of back and neck pain, this will be the best choice. Custom height and adjustable lumbar support offer a specific touch to each person to ensure you always have control over how you work.
What we like
Seat swivel makes working on multiple displays a breeze

Adjustable lumbar and arm height is very easy and sturdy

Mesh design helps to increase blood flow

Comfy foam seat for long work hours
What we don't like
Price Tag is higher than some people would like

Seat height may not suit those over 6 feet
In the market for a comfortable, adjustable, ergonomic chair that will help to limit back and neck pain at work? Look no further than our top choice, the Ergonomic High Back Mesh Office Chair by SIEGES.
Second Choice
Coming in at number two, the Argomax Mesh Ergonomic Office Chair features some of the most customizable options for your ergonomic chair. The Argomax Mesh Ergonomic Office Chair comes with a fully customizable arm height, low back support, neck support and even features easy glide wheels to help you maneuver throughout the office.
This is certainly one of the chairs you can spend much of your working day in without feeling the nagging effects of back and neck pain. The chair feels very comfortable and is easy to adapt its customization to your body and needs.
What we like
2 in 1 functional lever for tilt and seat height

Rotating arms make working on any desk height a breeze

Easy to wash and super breathable mesh

Strong design can support 330 pounds
What we don't like
Higher price tag

Some users report back support took time to get used to
The Argomax Mesh Ergonomic Office Chair is a chair to keep on your radar if you like highly customizable ergonomic chairs for long working hours.
Best Value Office Chair
If you prefer simplicity in your ergonomic chair design then the Topsky Mesh Computer Office Chair is for you. This chair features much of the look and support of the high-end ergonomic chairs but it lacks some of the customizations on height and other features.
Extra Benefits: The Topsky Mesh Computer Office Chair Ergonomic Design features a more comfortable and relaxing design. Those looking for a great ergonomic hair with a lower price tag can find the Topsky Mesh Computer Office Chair here.
Best Quality Chair
Work in a very fancy, upscale office and afraid many of your coworkers will glance at your strangely designed ergonomic chair? The Herman Miller Classic Aeron Chair is a perfect chair to cover all the areas of ergonomic design without sacrificing the look and built quality of high-end chairs.
Extra benefits: The Herman Miller Classic Aeron Chair is made from high-quality synthetic and is made in the USA. Some Amazon users have even reported this chair as the Mercedes of ergonomic chairs.
Poor Ergonomic Setups
A poor ergonomic set up in the work environment is the focal point to painful career or pain free career. We have to face the reality of it though. This is a top contributor as to why 95% of the earth's population experiences neck or back pain at some point in their lives.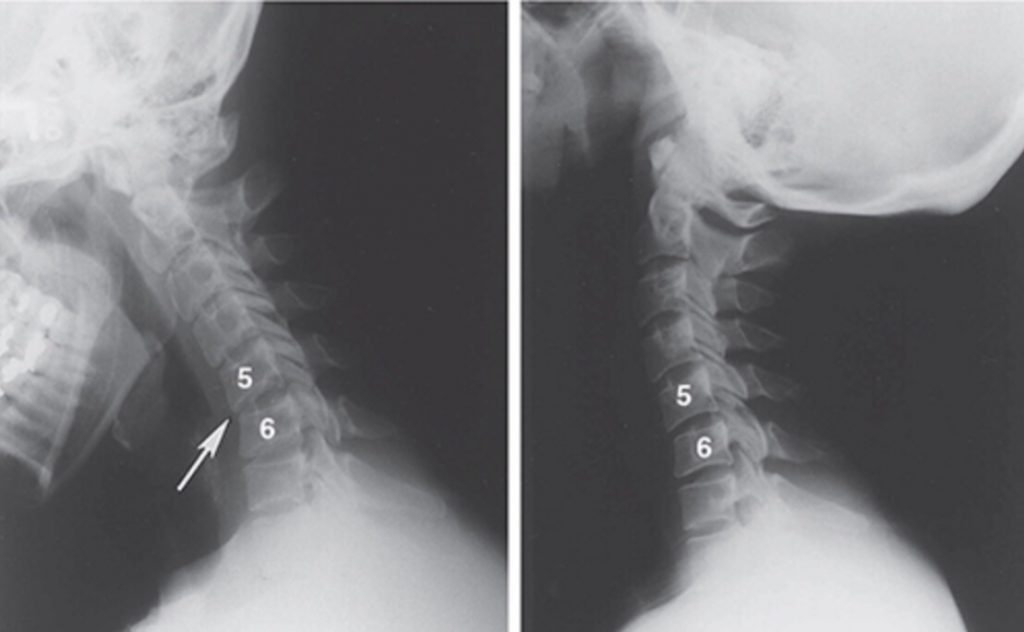 Complications include:
Poor posture

Accelerated degenerative changes (Joint disease, disc disease, osteophyte growth…etc)

Early onset arthritis that only gets worse with time and age

Forward Head Posture

Upper Cross Syndrome
Important Ergonomic Chair Features
When it comes to dealing with your pain and discomfort it can be difficult to pick the right chair for your workspace. Those who are looking for an ergonomic chair may be confused by the design and wonder what the most important features are.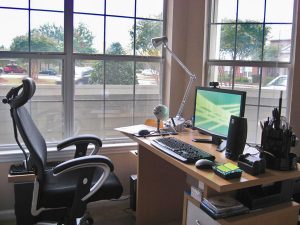 Here we list out some of the most important things to look for when picking the right chair for you.
Adjusting height & Armrests
A relaxed sitting position to restrict pain has your feet flat on the floor, arms resting on the desk at 90 degrees and thighs horizontal on the chair. You should be able to customize these height settings to ensure the best seating position.
Lumbar support
This is an important feature – but it needs to be adjustable. In some cases, lumbar support can actually cause more back pain so ensuring you can custom fit the support to your back is essential. Try out multiple lumbar positions to find what is best for you – just ensure that if you feel the pain you move to another position. As a general rule of thumb, lumbar support should be exactly that – support. If you feel the chair pushing on your low back it could aggravate the lumbar discs and lead to more pain.
Mesh material
Although you may want the look and feel of cushioned leather, a mesh chair will better shape and mould to your body, making it the better material for an ergonomic chair. Mesh chairs also seem to last a little longer and are much easier to adjust to your specific needs of the ergonomic design. Mesh chairs also offer a much better breathability which can lead to a more comfortable work setting for longer hours.
Correct seat depth
Being able to adjust and customize your seat depth is important so that you have full back support, your thigh is glued to the chair and your knees do not touch the chair. If the knees touch, you should adjust the chair and ensure you have back support.
The seat depth on your chair also needs to match the lumbar support setting. Finding a chair that offers a good seat depth, enough for any height is important to your success in limiting back pain for longer work hours.
Range of movement
Any chair that is too stationary will not only turn off other working muscles, but it will limit your ability to move and function in the office setting. Having a chair that moves freely will help you to stay more functional.
If you feel yourself reaching for objects on your desk or it is difficult to find comfort rolling from one place to another, try to find a chair that has strong wheels and a swivel function that allows for greater range of movement.
Finding the right ergonomic chair for you will take time. Shop around, sit in different chairs and find what feels best for you – just be sure it will customize to your body and work needs.
How To Sit Correctly
If you're going to spend your entire workday in a chair make sure it's the right one.  Work chairs come in many different shapes and sizes and they're all considered to be the best!  Here are some simple tips to do when you find the right one:
Push your hips as far back as they can go in the chair.

Adjust the seat height so your feet are flat on the floor and your knees equal to, or slightly lower than, your hips.

Adjust the back of the chair to a 100°-110° reclined angle. Make sure your upper and lower back are supported. Use inflatable cushions or small pillows if necessary. If you have an active back mechanism on your chair, use it to make frequent position changes.

Adjust the armrests (if fitted) so that your shoulders are relaxed.
Doing so, this will make sure that you remain in neutral spine.  Neutral Spine allows the spine to maintain its 3 curves to function and support your body most efficiently.
Your body will thank you if you start implementing these changes into your everyday life now!
Other Great Chairs
The Modway Articulate Ergonomic Mesh Office Chair is your bread and butter for basic and dependable ergonomic office chairs. The mesh back support offers the functionality and customization of more expensive chairs, while the foam cushion features a common comfort we can all get used to.
Oh yeah, we almost forgot, the Modway Articulate Ergonomic Mesh Office Chair is one of the cheapest options on our ergonomic chair list.
Looking for an alternate design to the traditional back and lumbar support? Maybe you've started standing at your desk and are thinking of trying a more permanent standing chair. The Varidesk Adjustable Standing Desk Chair is perfect for those looking to strengthen their legs, core and improve their posture. With a custom height adjustment and a cushioned chair, you can stand and partially sit for the entire workday – limiting your back pain.