I don't know about you, but when I think of a rocking chair, the image of my grandmother sitting on the porch knitting comes to mind.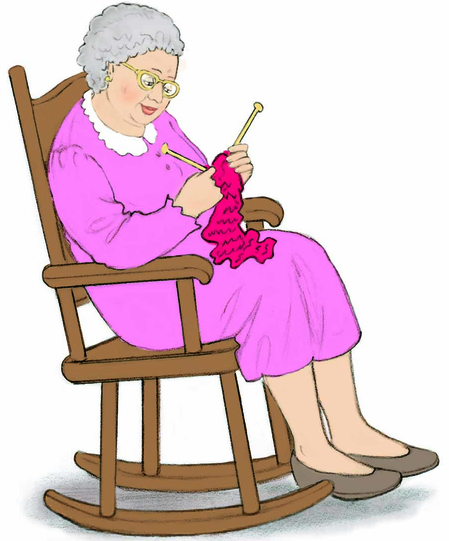 On one of those beautiful old wooden chairs.
Looking back it probably wasn't that ergonomic or comfortable.
These days, you'll find so many different styles of rocking chairs.
They're made for nurseries, the living room, outdoors, and easily portable ones.
So with a focus on ergonomics, comfort, and quality in mind, here are my favorite chairs on the market.
Best Recliner Rocking Chair
For our top pick, we've chosen the Lane Home Essentials' rocket recliner chair. It has a great classic design but it's also more than just nice to look at. The entire rocker base and mechanisms are made out of high-quality steel that's built to last for a very long time.
The cushions consist of high-density foam and sinuous springs so they offer a very comfortable experience. The rocker mechanism is also pretty quiet and easy to work with.
What customers are saying?
You'd be hard-pressed to find a client that's disappointed with Lane's recliner rocker. By and large, most customers seem very satisfied with this chair.
Pros:
The Lane Home Essentials rocker recliner chair is exceptionally sturdy.
The high-density foam and sinuous springs of the seat cushions make them very comfortable to sit and lie in.
The gliding mechanism is quiet and very easy to operate.
Cons:
Few bad things can be said about this Lane rocker recliner.
Best Nursing Rocker
For a nice nursery rocker, our main pick would be the Nursery Works Sleepytime Rocker. It's made with quality Ash hardwood legs and base which gives it good stability.
The legs need to be fastened from time to time, but that's all the basic maintenance that needs to be done. The cushions are made out of quality polyester and are firm but comfortable to sit in.
The chair has a great overall design that's a joy to have in any nursery.
What customers are saying?
There are a few customers here and there who note that the base of the chair comes a bit loose after a while. Aside from that one complaint, however, everyone seems more than happy with the quality of this chair.
Pros:
The Sleepytime rocker has a beautiful design that's perfect for any nursery.
The seat cushions are firm but comfortable.
The included lumbar support pillow is excellent for prolonged sitting sessions.
Cons:
The base of the chair needs to be re-tightened every once in a while.
Best Wooden Rocking Chair
For a fully-wooden option, the Haotian rocking chair is a great budget and space-saving choice. It has small but practical proportions and is very lightweight. It's made out of varnish-coated birch wood and has a comfortable seat cushion.
The cotton cover is zippered and easy to remove & wash. The chair itself comes disassembled but is accompanied with detailed instructions and is easy to put together.
What customers are saying?
Some customers and reviewers seem annoyed by the small parameters of the chair (57cm (22.4") width & 97cm (38.2") height, plus 120kg (265lbs) weight capacity). However, those that were satisfied with the dimensions are overwhelmingly satisfied with the chair as well.
Pros:
This is a good budget alternative to a larger and more expensive recliner.
The Haotian rocker has a very comfortable and practical design.
The cotton cover is easily removable and washable.
Cons:
With a weight capacity of just 120kg (265lbs), this isn't a heavy-duty chair like some other wooden rockers.
Best Kids Rocking Chair
To add something for the kids, here's a child's porch rocking chair made by B&Z. The chair is made out of high-quality hardwood that offers excellent durability.
The wood is covered with lead-free varnish coating, resulting in a beautiful and classic look. The chair has a weight capacity of up to 77lbs which is great for small children.
It needs to be assembled after delivery but that's not too complicated and is assisted by the detailed instructions sent by B&Z.
What customers are saying?
Some parents sound annoyed that the rocking legs aren't too curved, but the vast majority of B&Z's customers seem very satisfied with the chair.
Pros:
The B&Z chair is made out of high-quality, durable hardwood.
The chair comes disassembled but is very easy to put together.
The modern yet classic design is a nice addition to any porch or home.
Cons:
The rocker legs of the chair aren't too curved and can be hard for a small child to rock on.
Best Outdoor Folding Chair
The Freestyle Rocker of GCI Outdoor is a great portable option for an outdoor folding chair. It's lightweight, very sturdy, and quite comfortable for a foldable outdoor recliner.
The steel frame can support people of up to 250lbs of weight, and the chair is easy to fold and transport anywhere.
What customers are saying?
There are a few customers who've mentioned that the hydraulics of the chair is a bit too strong and hard to operate. Most people sound more than satisfied with the product, however.
Pros:
The practical design of this chair allows it to be easily folded and unfolded. Together with the 12.1lbs weight, this makes it easily portable.
The chair's design and materials make it very sturdy with the appropriate use.
The parameters make it comfortable for people of many different heights and weight categories up to 250 pounds.
Cons:
The hydraulics are a little too strong for some people and make the chair difficult to switch into a recliner.
Other Recommended Rockers
For another nice, wooden option, the Polywood Presidential rocking chair offers everything you'd expect from a wooden rocker. It has an excellent wooden finish and a comfortable design. Plus, it's available in a myriad of colors.
Another great wooden choice, the Char-Long single rocker has a gorgeous design and is made out of quality materials. The charred and cured finish of the wood makes it stain, water, mold, and mildew resistant. The rest of the chair's construction is also impressively durable.
This modern chair with a bit of a retro design is a great nursery or living room rocking option. The solid wood base gives it excellent durability while the padded polyester cushions make it very comfortable to use.
For a swiveling recliner, Babyletto offers their Extra Wide Glider. It can swivel in 360 degrees, it's very wide to accommodate any customer, and the soft but firm cushions and exceptionally comfortable.
For a truly massive wooden rocking chair option, you can take a look at Amish Casual's Heavy Duty rocking chair. It's made out of great quality pressure-treated wood and can carry up to 600lbs of weight.
Conclusion
As we can see, there is a great variety of options when it comes to rocking chairs. Hopefully, we've mentioned at least a couple that'd be perfect for you too.